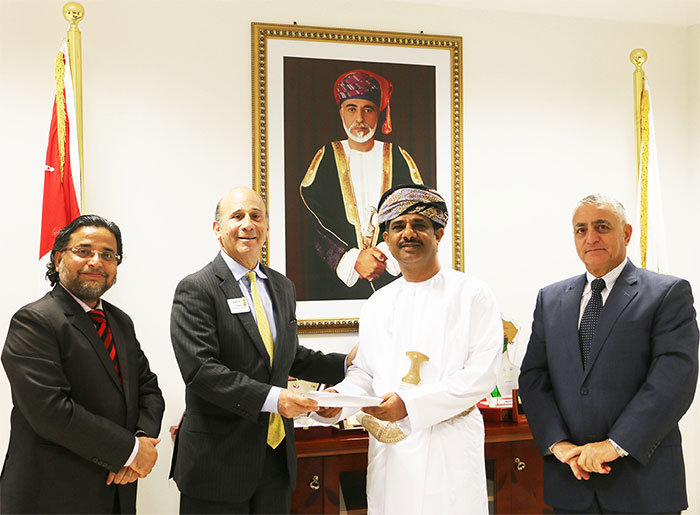 Dhofar University & AACSB Accreditation
Dhofar University receives a letter to start the accreditation process denoting its eligibility for The Association to Advance Collegiate Schools of Business (AACSB) accreditation
Prof. Hassan Kashoob, the VC of Dhofar University (DU) received Prof. Timothy Mescon, the Executive Vice President (EVP) and Chief Officer of Association to Advance Collegiate Schools of Business (AACSB) for Europe, Middle East and Africa. The visit was for an official delivery of a letter of DU eligibility to formally kick start the accreditation process by the College of Commerce and Business Administration (CCBA) of DU where it is planned to get accredited by AACSB by the academic year 2019-2020. By getting this achieved, DU will be the first HEI in Oman to get to this level of accreditation.
To this, it worth mentioning that DU, through its business college (CCBA), has gained the membership to the Advisory Council of the AACSB for the Middle East and North Africa (MENA) region. This council constitutes of twelve members who represent all business colleges with an AACSB membership in this region.
It is worth mentioning that the AACSB was established in 1916 in the USA and set the accreditation criteria for business programs in 1919. In 1980, the AACSB became an International accreditation body for business programs. At present, AACSB has accredited 820 colleges around the world that are distributed among 100 countries of which 15 are in the MENA region.