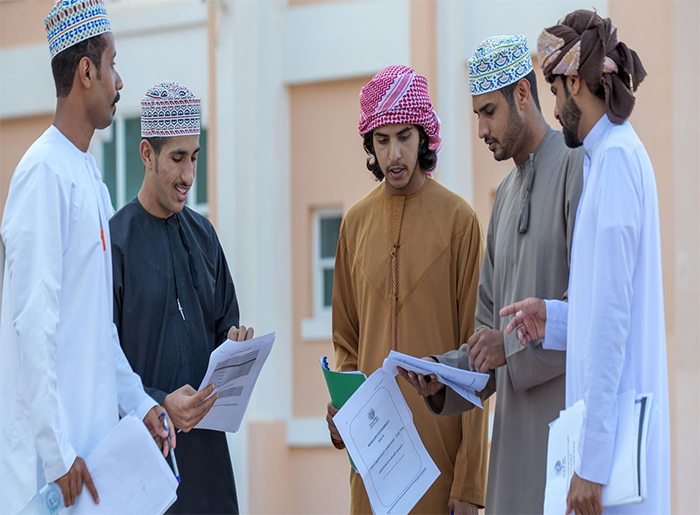 Fall Semester Registration 2018/2019
Dates and tips for the Fall Semester Registration 2018/2019
Registration stages will be distributed between the DU Website and the DU campus as follows:
First "Registration period" through the DU Website only.
"Add and Drop Period" though both DU Website and DU Campus.
1. Registration through the DU SIS on DU Website (du.edu.om) only from Sunday 02/09 till Thursday 06/09/2018:
This will be distributed among the students' groups according to their academic year and credit hours they completed, as follows:

Important Notices!
Students hold the responsibility for their own registration their own courses. Therefore, they should make sure to consult their academic advisors and be careful when doing their registration online.
In case a student wants to " withdraw" from the university (Or postpose his/her semester), the due tuition fees refund account will be as follow:

Full refund (100%) during the first week after the registration period is over
(from Sun.16-09/2018 till Thur. 20/09/2018).
Half refund (50%) during the second week after the registration period
(from Sun. 23/09/2018 till Thur. 27/09/2018)
Nothing after 27/09/2018.

Students on academic probation (first, second, or strict probation) are allowed to register for four courses or 12 credit hours at maximum in order to enable them to remove the probation.
Students should ensure that they have registered correctly by checking their registration schedule after they complete their registration. They can do so through their online account!
If a student's wishes to register through the Admission and Registration department, he/she must fill in the registration form with all required data, sign it then approve it from his/her academic advisor. The Finance Department stamp is needed if the student pays his/her own tuition fees before registering his/ her courses through DAR.
All Students should carry their ID cards during their registration through DAR.
As an extra caution! we would like to highlight that importance of making the registration as on the above mentioned dates and times and that the university will hold no responsibility should any student fails on this!