Alumni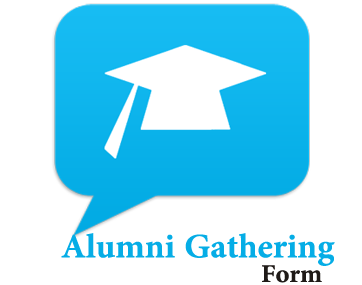 For Further information: Hassan Aideed | haideed@du.edu.om | 2323 7132
Vision
The Alumni Relations Office (ARO)- at Dhofar University is working toward a future where Dhofar university alumni take pride in their university experience and pass that enthusiasm on to their children, prospective students, and others. The purpose and function of ARO is to foster cooperative support for the university among all alumni groups, so that the synergy of these combined efforts assures Dhofar University of unfailing alumni support and the means by which to take its place among universities in Oman and world. It is hoped that in the future, Dhofar University alumni become prominent stakeholders, participating in key decisions at the very top levels of the university.
Mission
Dhofar University ARO seeks to maintain a mutually beneficial, lifelong connection between DU and its alumni, parents and friends. By staying connected, the University can continue to offer its academic services and quality experience in updating its alumni on its latest news. Alumni shall provide input towards guiding DU to become a top University for future generations.
Objectives
Provide alumni with opportunities to relate with one another, to participate in continuing education programs, seminar university activities.
Serve as a bridge between the University and the alumni in their professional careers.
Promote the contribution of alumni as ambassadors of the Dhofar University and as active partners in attracting future students.
Maintain continuous contact with alumni.
Inform and update alumni on the latest news about their university through various means of communication.
Involve alumni in contributing to scholarship programs at DU.
Alumni News
Dhofar University celebrated the graduation of the 8th batch which comprises 506 students, graduating with diploma, bachelor and master s degrees, under the auspices of Yusuf bin Alawi bin Abdallah, Minister Responsible for Foreign Affairs, Vice Chairman of Dhofar University s Board of Trustees.
Delivering a speech on the occasion, Hassan bin Said Kashoup, Vice-Chancellor of Dhofar University, said These days Dhofar University is celebrating this event while the country is marking the 42nd National Day anniversary, this is an exceptional day as the university is bidding farewell to a group of students after they were equipped with science and knowledge.
The number of graduates has risen compared to the previous years after the university had introduced a new discipline to the college of law .
The event was attended by advisers, members of MajlisAddawla and Majlis Ash shura , under-secretaries and members of the university s board of trustees. At the end of the graduation ceremony the minister responsible for foreign affairs distributed certificates to the graduates.
Dhofar University is the first private university in the Sultanate modelled after the American system of higher education. It offers two-year diploma and four-year bachelor degrees that follow the credit hour system and uses English as the medium of instruction. The university grants a diploma to those who complete the first two years of study for most majors with a cumulative average of 65 per cent or above.
Students qualify for a Bachelor Degree at the end of the fourth academic year if they meet the graduation requirements in their major.
The university also offers a Foundation Programme for students who are not sufficiently prepared to join the university programmes.
Applicants who do not meet the admission requirements for the regular academic programmes are required to sit for placement tests in English, mathematics, and information technology in order to determine if they need to join the Foundation Programme.
There are currently three colleges at Dhofar University: College of Arts and Applied Sciences (CAAS), College of Commerce and Business Administration (CCBA) and College of Engineering (CE). These colleges offer 25 academic programmes in different fields of specialisation, representing 17 diploma programmes, 20 bachelor degree programmes and one master degree programme. In addition, the university has a Continuing Education Center (CEC) that offers a variety of courses and training programmes for executives and employees of government agencies and commercial firms.
Click here to download list Of Graduates Fall Spring & Summer 2012-2013
Click here to download list Of Graduates Fall Spring & Summer 2011-2012
Page last updated: Tuesday 02 June 2015